Buying vs Leasing
Roesch Ford in Bensenville, IL offers its customers a number of ways to buy or lease their desired Ford vehicles.
If you are not intending to go for a direct full cash purchase of a new or pre-owned Ford, you will consider either buying or leasing it. When it comes to buying or leasing, there are certain pros and cons for both.
View Inventory
New Ford Vehicles For Sale Near Chicago, IL
Ready for your new car to give you the latest features? You'll want to start with the 2019 Ford lineup. We have sedans, trucks, and SUVs with the newest innovations in performance, technology, style, and comfort.
Our top-rated 2019 Ford Edge SUV receives awards for its two-row, family-friendly design. The best large SUV on the market, according to reviews, is our 2019 Ford Expedition.
Pros and Cons of Buying
Buying means getting a car financed. It can be done through various types of car loans. The benefits of financing or buying a Ford are as follows:
Preferable for those who wish to keep their cars for long period of time.
It is an investment and builds equity.
You can make money by selling it whenever necessary.
By financing the car, you have ownership. You can make any desired modifications. Whether that is updating its navigation or stereo system, changing the color of the seats, or any other alterations that you like.
Apart from these pros, buying is considered a comparatively expensive mode of getting a luxury Ford. The initial and monthly payments are higher than lease. At the end of financing term you do cannot return the vehicle but can only sale it if necessary.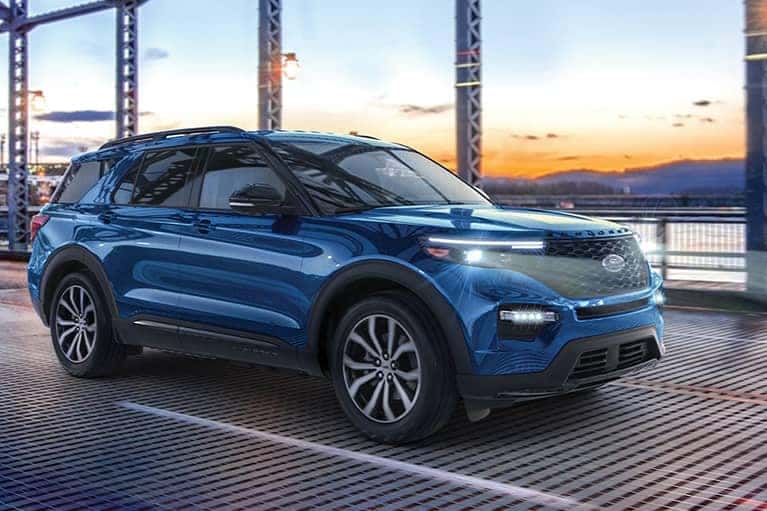 Leasing is not about building equity. It is also not considered as an investment. Leasing gives you only a borrowed car that is not in your ownership during the lease period.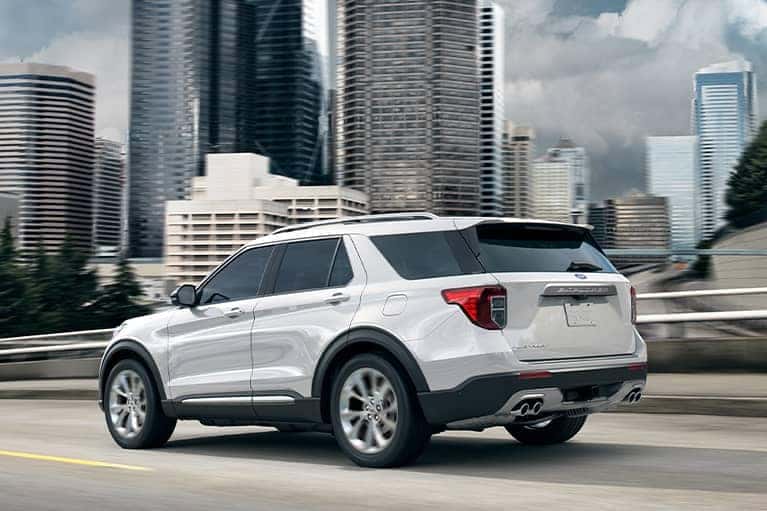 Pros and Cons of Leasing
Leasing a Ford means you are borrowing a new Ford for a specific time.
As the leasing term is completed, you have the option to either return the car or to purchase it.
Normally a lease period is between 24 to 36 months. Leasing is preferred due to following reasons:
Cost efficient
Low down payment
If you demand updated features that are in a new trim level of Ford, you can return your leased one and get the latest model.
Roesch Ford in Bensenville, IL offers a number of auto financing and leasing options. The above noted comparative statement of buying vs leasing will give you a better idea to decide that through which method you can easily get your desired Ford vehicles.
The LEASE You Can DO
Roesch Ford is the Premier Provider of Ford Vehicles to Bensenville, IL and the surrounding areas.
View our various finance tools & resources to help you make a more informed decision on your potential car purchase: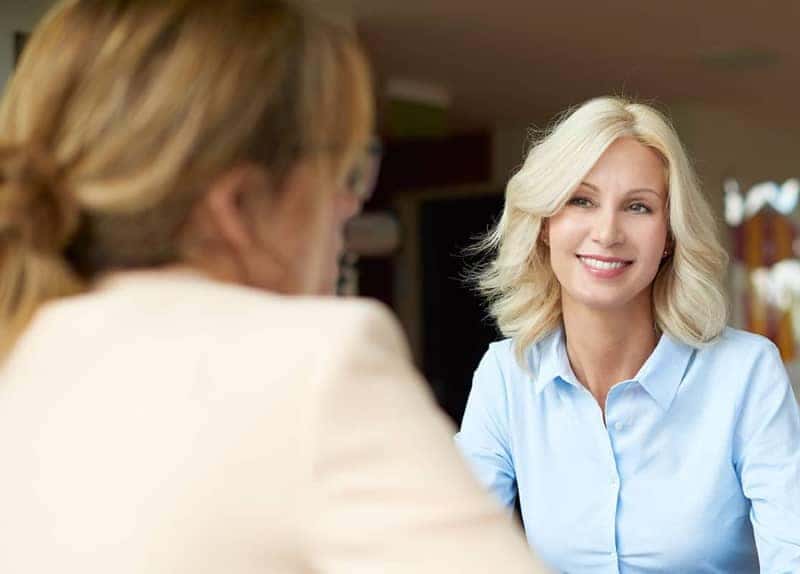 More Car, Less Money!
What's Changing
Thanks to a new Illinois law that takes effect Jan. 1, 2015, state taxes on vehicle leases will be reduced by as much as 50 percent, allowing consumers to get more car for less money. House Bill 2317, signed by Gov. Quinn in May 2014, alters the way taxes are collected on light-vehicle leases. Prior to Jan. 1, a leasing customer paid tax on the entire purchase price of the vehicle. After Jan. 1, customers intending to lease a new vehicle will pay taxes only on money due at lease inception and monthly lease payments. Because most vehicles have a residual value of 50 percent or more, this change reduces the taxes owed by new lessees by 50 percent or more.
Leasing Can Save You Money
Prior to Jan. 1, a DuPage County resident leasing a $27,000 vehicle for 36 months with no money down would expect to pay about $1,890 in state taxes. After Jan.1, that same customer would pay just $945 in taxes – assuming the vehicle had a residual value of 50 percent. That's a savings of $945, amounting to more than $25 per month. The savings get even greater on 24-month leases or more expensive vehicles. For example, a DuPage County resident leasing a $60,000 vehicle for 24 months with a 65-percent residual prior to Jan. 1 would pay $4,200. After Jan.1, that same customer would pay $1,470 in taxes, saving $2,730 in taxes over two years.
Benefits of Leasing
When you purchase a vehicle outright, you pay for the entire vehicle up front. Leasing means you pay only for what you use over time with the option to buy at the end. Because lease payments are typically lower than loan payments, you typically can expect to get more car for less money by leasing.
For example, on a $25,000 vehicle, you'd finance the entire $25,000 purchase price. When you lease, you only pay the difference between the car's price and what it's expected to be worth at the end of the lease, which is called the residual value. So, if the car's residual value is 55 percent after three years that means the $30,000 car would be worth $13,750 at the end of the lease. You'd make lease payments on the remaining $11,250 and not the full $25,000.
If you don't have a large down payment, leasing makes more sense. Vehicle leases usually do require some money up front, but that amount is negotiable. Many advertised lease offers will promote low payments, but require a sizeable down payment. If you want to put as little down as possible, remember that your monthly lease payments will be higher.
Most leases last 36 months or three years, which is typically the length of many new-car bumper-to-bumper warranties. Because of this, the vehicle you are leasing is usually covered under warranty for repairs for the duration of the lease. Though you still need to maintain the car, leasing can help eliminate big-ticket repair costs.
At the same time, leasing allows you to have the newest technology, convenience and safety features. Just like getting a new cell phone every two years, leasing allows you to get a new vehicle every three years – or less.
Finally, with a leased vehicle you don't have to worry about selling or negotiating for a fair trade-in price. When your lease is up, you simply turn the vehicle in or purchase the vehicle for the residual value.
Key Leasing Terminology
Vehicle Leasing makes more sense than ever thanks to the change in the way the State of Illinois is taxing vehicle leases. Before you head out to the dealership, you'll want to brush up on key leasing terminology.
Acquisition Fee: The charge for processing a lease. Even though this seems like a made up fee, it may not be negotiable as the dealer has to pay this to the leasing company.
Capitalization cost (cap cost): The total price of the vehicle, which the lessor uses to calculate the amount that the customer will be paying. This is similar to the purchase price of a vehicle that's sold.
Cap Cost Reduction: This is the amount that you pay when signing the lease, in addition to any separate fees that are assessed. When you pay a larger sum initially, monthly payments will be lower. A smaller cap cost reduction means a higher monthly payment. The value of your trade-in (if any) can be applied as part of this amount.
Closed-End Lease: A lease that fixes the vehicle's residual value, stating it in the contract. Most vehicle leases are closed-end, meaning the customer won't owe additional funds at the end of the term if the car turns out to be worth less than anticipated.
Dealer Participation: Money that the dealer contributes to lower the price of the vehicle. Any dealer contribution is applied to the cap cost reduction.
Disposition Fee: Money that must be paid at the end of the lease to cover costs of preparing the returned vehicle for sale. This fee is disclosed in the lease paperwork.
Early Termination Fee: A penalty assessed if you end the lease contract earlier. The penalty is likely to be hefty but it is included in the lease paperwork.
End-of-Lease Purchase Price: If you choose to purchase the vehicle at the end of the lease, the End-of-Lease Purchase Price is disclosed in the lease paperwork.
Excess Mileage Charge: A per-mile amount charged if you drive the vehicle more than the maximum stated in the lease. If you expect to drive farther than the contract allows, you can usually negotiate a lower figure for the excess miles or pay for extra miles up front.
Excess Wear-and-Tear: If the vehicle is returned in good condition, there should be no extra charge. A certain amount of wear-and-tear is permitted. Significant body damage or evidence of improper maintenance could trigger additional charges.
Gap Insurance: Gap insurance covers the difference between the cash value of the vehicle and what you still owe on the lease contract. Some leases include this in the contract.
Lessee: The person who leases a vehicle.
Lessor: The dealer that leases a vehicle to a customer.
Purchase Option: The option to buy the vehicle that you've leased, at the end of the lease term. This price is usually stated in the lease documents.
Residual Value: The lessor's prediction of what a vehicle is likely to be worth at the end of the lease. Residual values may be supplied for vehicles that are 24, 36 or 48 months old.
Subvented Lease: Think "great deal." A subvented lease is similar to cash back or discount financing. The manufacturer "subsidizes" part of the total price, by use of a special incentive — a low interest rate, higher-than-normal residual value or a discount provided by the manufacturer.
Lease Tax Changes in Illinois
Starting Jan. 1, Illinois is cutting the lease tax on new cars and trucks. New lessees could save up to 50 percent in taxes. That's right, up to 50 percent!
Everyone loves a tax break. This is big news you can take to the bank. Even better, leasing your next new car or truck allows you to afford more for less money. With an automobile lease, you do not pay for the entire car, you only pay for what you use. That means lower monthly payments for the same car, or more car then you ever thought possible.
Stretch your dollars, now lower taxes mean less cost to lease your next vehicle. With leasing you can get a new car every three or four years, the latest automobile technology more often, state of the art safety features, outstanding fuel economy, and low maintenance costs.