2017 Ford F150 vs. 2017 Chevy Silverado
Greetings and welcome from Roesch Ford, your trusted Ford dealer serving Chicago! We're the home of the most expansive selection of new Ford vehicles and among our favorite offerings is the stellar 2017 Ford F150. This robust truck has much to offer and really stacks up favorably against the competition. To illustrate just how superb the 2017 Ford F150 is, we'll be comparing it against the 2017 Chevy Silverado today so you can clearly see the superior model.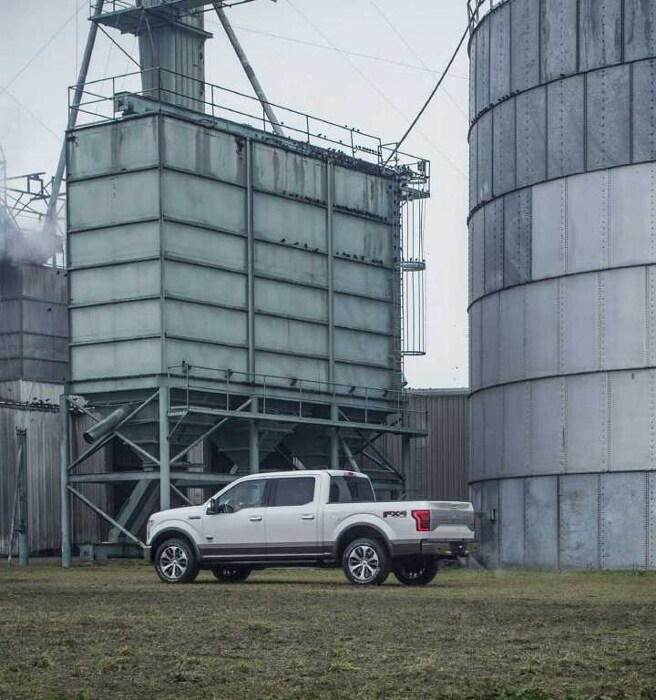 The 2017 Ford F150
The 2017 Ford F150 is an amazing truck that ticks all of the boxes you need. It comes available in several trim options and today we'll compare the SuperCrew Cab V-8 with its Chevy counterpart.  The 2017 Ford F150 offers up plenty in the way of power with its available 5.0L V8 FFV engine that delivers a massive 385 horsepower. The accompanying 6-speed automatic transmission with overdrive four-wheel drive provide smooth shifting and incredible control in all kinds of weather. Within the cabin of the 2017 Ford F150, you'll find great comfort and entertainment amenities like spacious seating for six, heated and ventilated front seats, leather upholstery, and dual 8" LCD displays. Drivers and front passengers alike can even find the perfect position thanks to lumbar support. This bad boy does it all and we think you'll share our enthusiasm when you join us for a test drive at Roesch Ford!
The 2017 Chevy Silverado
To those unfamiliar with the intricacies of the truck segment, some may look at the 2017 Chevy Silverado and assume it's essentially equal to the 2017 Ford F150. The truth, however, is that the details make all the difference. For instance, the 2017 Chevy Silverado offers a 5.3L V8 engine but it only delivers 355 horsepower which means that it uses more fuel with less muscle. Score one for Ford!  The 2017 Chevy Silverado only offers a single LCD screen to give you less convenience than its Ford counterpart while also coming up short on the comfort front without ventilated seats and only offering lumbar support to the driver. Clearly, just from this snapshot, you can see that there is only one choice between these two - the 2017 Ford F150.
Roesch Ford invites you to come test drive the magnificent 2017 Ford F150 at our nearby dealership location at 333 West Grand Ave in Bensenville, IL. You're going to love how superior this truck is to its competitors and we can't wait to share it with you. We'll see you soon!